I would never understand boys until I have that Y...
A legend
I don't know how to get away, really get away, with this. It's like I'm stuck on it FOREVER and I am thirsty for more. Well, Stephanie Meyer, ugh she's really GREAT! I wish I could be like her someday. What keeps me from reading her novel were: Edward's personality was pretty fascinating. A vampire trying not to be a filthy bloodsucker - as Jacob labeled him - and...
A compromise
Sitting on the couch, handling the book New Moon ready to read one chapter before the visitors came by when my Dad asked me one thing. "Do you have a boyfriend?" His voice was too serious.  "No, absolutely not." I assured him but his look was suspicious. "Really, dad. I have none." I promised. "Better be.." Ending it with an or-else-condition tone. I...
Surprised..
He texted. And I ran out of load, unfortunately, but that didn't stop me from communicating with him - I spent my regular load just to have some conversation. You know, crush thing. (Okay, I'm humiliated but I just wanted to share this one no matter what. FYI, he never knew I had this crush thing for him and I wouldn't have any thought of admitting it.)
Kim: Hey Andy, Merry Christmas! How are you? :)
Me: Hey, I think that's too early for Christmas.
Kim: Yeah, I thought so. But I always greet special persons earlier. By the way, I forgot to thank you last time. You reminded me what room we were going to take our exam in accounting. Thank you for that. That was a tough one. Very very long exam.
Me: Aw, thanks! :) Sure, sure. You're most welcome! Okay, let's not talk about the exam. It upsets me.
Kim: Oh, I'm so sorry. Anyway, Your dad's home, right?
Me: Yup. I bet you knew that from my GM.
Kim: That's right. So, your family's complete this Christmas. That good! I'm happy for you, Andy. :)
Me: So am I. And thank you. Merry Christmas. I guess I should greet you back earlier, too.
Kim: Why, 'cause I'm also a special person?
Me: That caught me off guard.
Kim: You're so funny. :P
2 tags
How would you know if you're still into him?
27 tags
9 tags
Sa Manila Bay...
litratonijuan: Here are some of the shots that I took at Manila Bay yesterday during our org's photowalk. You can see here a scavenger or a person who usually earns a living by scavenging bottles, plastics and many more. So here's the photograph of the kid that I posted earlier regarding his swim here at Manila Bay. Manila Bay seriously needs a serious attention by just looking at...
:-bd
Life has never been easy, God made it that way for us to realize what faith and love means. So complaining and running away from pain was NEVER an option for solutions.
Catching up with Maine.
Maine: Nagaway na naman kame.
Me: Oh bakit? Sino nagumpisa?
Maine: Ako, haha! Eh kase sya eh.
Me: Bad Maaaiiine. :P
Maine: Mana sayo :P
=.= okay. HAHA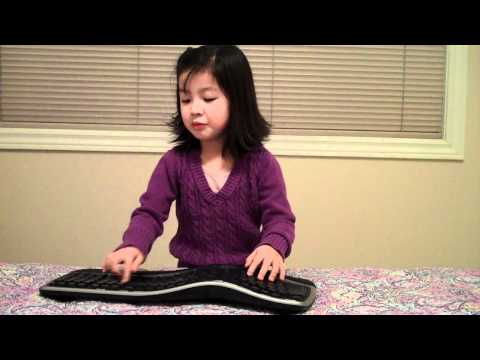 :|
BBF: Hey
Me: What's with your status?
BBF: What's with you?
Me: I asked you first.
BBF: Idk, maybe it's just that you've changed.
Me: Nakakaguilty, alam mo yon. Ikaw hindi ka ba nagiguilty? I just don't want anything attachment. You have a girlfriend. Stop this. K? Ayoko mangyari sa kahit kaninong mga babae dyan yung naranasan ko. You know that.
BBF: Okay, I'm sorry. Lalayo na ko.
Me: Better.
Ironic
Kuya: Drea, ano bang dapat gawin?
Me: Tungkol saan ba?
Kuya: Kasi ayaw niya maging mabaet ako sa friends ko. Eh sabi ko sige gagawa na lang ako ng bagong account tapos di ko i-aadd friends ko tapos magpapalit din ako ng number. Eh ayaw naman niya.
Me: Jusko kuya, hahaha. Di ko rin alam dapat gawin, ganyan din kasi kami dati.
Kuya: Kaya nga ikaw tinatanong ko eh. Ayoko naman maging mean.
Me: Waa, pareho tayo! Gusto ko kasi lagi kasama friends ko tapos ayaw niya kaya nahihirapan ako mag-balance ng oras. Intindihin mo na lang si Ate. Yun lang naman magagawa mo. Kung isa sainyo hindi marunong makinig, palagi kayong mag-aaway. Dapat habang nagsasalita yung isa, makikinig yung isa. Pag galit yung isa, dapat kalmado lang yung isa. Para maging maayos usapan. Kasi kung pareho kayong mainit yung ulo, walang mangyayare sa usapan niyo. Puro sigawan lang.
Kuya: Salamat, buti na lang naranasan mo yun. =))
Me: Che! HAHAHA. Pero seryoso yan ah. :)
"4thyear College" agreement with Dad.
Dad: I told you, mas makaka-focus ka sa studies pag walang ibang inaatupag. Tignan mo naging awardee ka ngayon, sinabihan na kita di ba? You know what I mean ate.
Me: Dad, naging inspiration ko rin naman siya noon.
Dad: You're too young for that. Kuya mo nga nadepress di ba, I don't want you to experience that. Enjoy mo pagiging teenager mo pero hindi sa ganyang paraan. I'm not against you, ang gusto ko lang magprioritize ka. Okay? And congrats sa award mo. Yung agreement natin, ituloy mo yun. Sa 4thyear college ka na magboyfriend and tell your sister na ganun din sa kanya.
Me: Yes dad. :|
Natauhan ako dito. Tomooo. :))
"Minsan kasi dapat ginagamit din ang utak. Try mo! :) Ganto kasi yan. Tandaan mo to ha. Minsan kasi feeling mo wala ka nang feelings sa kanya, pero meron pa. Kailangan niyo lang ng space pag ganun para marealize mo yung worth ng tao. Aminin natin, ganto naman talaga di ba? Kaya lang naman nagsasawa kasi wala na kayong madiscover sa isat-isa eh. Kaya ang tendency, hahanap kayo ng iba para may...
the BEST :)
Me: Happy New Year, Isiah!
Kyle: Happy New Year, Andy!
Me: Awkward, you called me Andy. =.=
Kyle: Tinawag mo kong Isiah eh! =)) Ano gusto mo itawag ko sayo?
Me: I miss it when you call me "Best".
Kyle: It's never too late for you to call me Best y'know! :)
Me: :">
Nagchecheck ng English test paper..
Me: Uuuuuy! Lester oooohhh! :))
Lynde and Niks stared at me.
Me: "Kaya kayo nag-break eh!"
Niko: Alam mo na sasabihin ko ah. HAHAHA =))
Lynde: HAHAHA =))
Me: K. Haha. xD
"Alam mo, magbago ka na ng number para di na kayo makapag-usap."
– Kuya Jusko kuya parang awa mo na, naka-ilang palit na ko ng number nauubos pera ko sa sim card. 
NIKUL.: Signs that your 'Man' really Loves you. →
strawberrytelle: Women are always wondering if their man really loves them. Women strive to find out by asking friends and making constant judgments about how their man feels. Much energy and time is spent wondering that many of these women have trouble enjoying their relationship. I have…
January 4, 2011
Mauubos na ang maliligayang araw ko. I mean, ng mga Trinitarians. HAHAHA :)))))) Last gala na tomorrow. And pagpasok sa school, ang sasalubong samin: OT SIP So, kamusta naman yun? Nasanay na kong matulog ng 5am, kailangan ko na i-adjust yung pagtulog ko. Hindi na rin ako grounded, so susulitin ko na bukas yung gala! :D Sulit naman yung bakasyon, kahit sobrang saya medyo bitin pa din. More or...
:">
Kuya: Ate, okay ka lang? Kanina ka pa tulala.
Me: Iniimagine ko crush ko eh. :">
HAHAHA. xD
Love game.
Pat: Ang ganda ng laro nila no? Ang sarap sumali.
Me: Makipag-laro din kaya ako sakanila?
Pat: Ano ka ba, wag na no. Haha, hayaan mo sila magmukang engot. Hindi ikaw ang talunan. Kilala kita, di mo masisikmura yang ganyang kalokohan. :)
Hindi kasi ako Bitch eh, hindi ko kaya maging gago...
Ways to help yourself move-on.
1. Instead of locking yourself in your room, why don't you hangout with friends? Movie marathon Shopping Socializing These would help. 2. Stop stalking your ex's profiles. 3. Stop thinking about the times you spent together. 4. Keep yourself busy and smile a lot. 5. Meet new people. 6. Do not engage into alcohols and other vices because it might lead you into reminiscing your...
I chose to be quiet than try hard to explain it...
"Nandito lang kaming tropa mo." - Never gets old....
December 23 and 24, 2010. Swimming (1pm) Picture trip Tambay sa Park Kwentuhan Asaran Walk trip SM (for dinner) Road trip (Froe's Benz daw) Movie marathon (Colin's crib) Cooked midnight snacks Played Marco Polo Played Pinoy Henyo Simbang gabi (4am) Sinundo si Tim Breakfast at Oras Pares Tambay for a while Uwian na Super saya, as in super talaga. Parang they also feel...
@bernads
Na-touch ako dun. :") Oo naman, I know that I deserve someone better. People make mistakes. May mga mali din ako, pero I did try my best na ayusin yun. Anyway, Merry Christmas! :D
If you were me.
Kurt: Drei.
Me: Hey, kamusta? :)
Kurt: Hindi masyadong okay.
Me: Why? What's the matter?
Kurt: Kung ikaw ako, babalikan mo pa ba siya?
Me: Hindi ko kasi alam mga pinagdaanan nyo together. Would you mind if I ask questions?
Kurt: Ano yun?
Me: Bakit ba kasi lagi kayong nag-aaway.
Kurt: Drei, listen. Swear ha, ako laging kawawa eh. Kaya nga hindi ako nagpapakita sainyo kasi alam kong baliktad yung kinekwento niya sainyo. Ang hirap ng ganto Drei. Ang sakit.
Me: Tsk, ano ba yan. Nag-uusap ba kayong dalawa?
Kurt: Nope, yun nga yung masakit dun eh. It's her fault pero wala siyang efforts na pinapakita.
Me: Why don't you guys talk? Yung matinong usapan. Sabihin mo lahat ng gusto mo sabihin, yung side mo. And in return, listen to hers. Ang hirap nyan oh, Pasko na mamaya malungkot ka pa.
Kurt: Bakit ikaw Drei? Masaya ka ba?
Me: Hahaha, bakit mo binabalik sakin yung tanong? :p
Kurt: No seriously.
Me: Nasaktan ako nung nalaman ko yun, pero ayoko kasing masira yung Pasko ko ng dahil lang sa ganun eh. Kaya di ko na pinapansin.
Kurt: Bilib na ko sayo.
Me: Mas lalo ako sayo. :)
=))
Kuya Inno: Good morning. Ay, magsswimming ka nga pala ngayon nu.
Me: Morning Kuya. Yes, bakit?
Kuya Inno: Wala lang. Nasan sila Mom?
Me: Nag-grocery.
Kuya Inno: Kanina pa sila umalis?
Me: Uhm, hindi naman.
(He goes to the comfort room to pee)
Kuya Inno: WAAA! Ang init ng tubig! Nag-heater ka?
Me: HAHAHA, yes. I was about to take a bath naisipan kong mag-check ng FB saglit. HAHAHA!
Kuya Inno: Why didn't you tell me?!
Me: You didn't ask. =)))
Yeah, I get crazy whenever my Mom and Dad ask me...
"Wag na, Drea. Magmove-on ka na lang ng tahimik at mag-enjoy. Nandito kaming..."
– Niko A real friend advices you this. :) Thumbs up. G'night Tumblr. ♥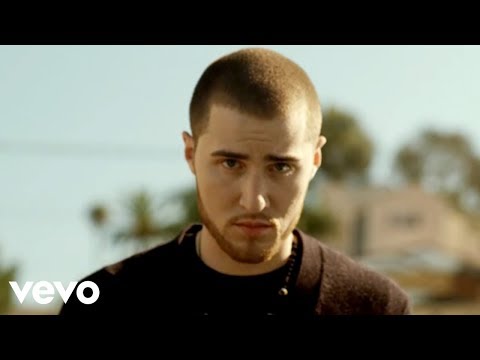 Yes, forget about it.
Watch
jumbanana: 365-days-of-happiness: impassionedbychrist: joshuasolomon: compelledbylovee: mcflydoitbetter: needtime: kaitisfallingdown: shockrev: whatacheezzzball: wtfrancheska: I tried so hard not to cry. God bless this girl and her family. Worth the reblog. </3 I cried even though I tried not to.  :'( omg.. crying :(   oh. my. god. <|3 tears are inevitable. This...